This Sunday, August 2nd, we will be having church in our parking lot! Due to government regulations about indoor meetings we will be meeting outside in our parking lot. As long as we maintain 6ft social distancing masks are not needed. Bring a lawn chair and if you have anything to provide shade, bring that too! We have some shady spots but the more help the better!
We are looking forward to getting outside our building and releasing worship into the city!!!
August 22nd, we are having our annual back to school giveaway. It will look a little different this year but we couldn't pass up this fun way to love on our neighbors! We need volunteer help with this so message us if you are interested in being apart!
Text on Graphic Reads:

You're Invited!
Michael and Angela Pinkston invite you to celebrate their wedding day.
Saturday, the nineteenth of September, 2020.
At four o' clock in the evening.
Location: Ranch on Beaver Creek Road, Lebanon OR
Celebration to follow. This will be a potluck so please bring a dish to share!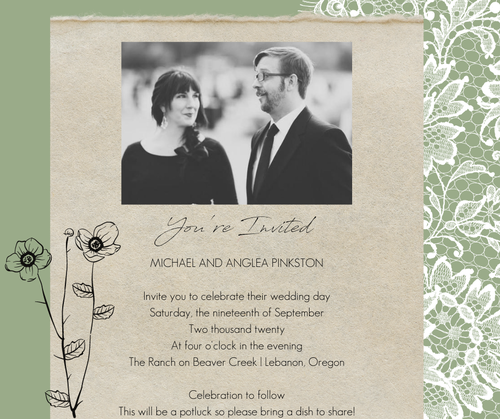 September 19th, Pinkston Wedding/Church Picnic!!!
@ 4 pm, Michael Pinkston & Angela Pinkston, invite you to come and join their wedding! Then at 5:30 pm, we will transition to our church picnic! It's a potluck so bring a dish and, if you have one, a lawn game and let's party!!!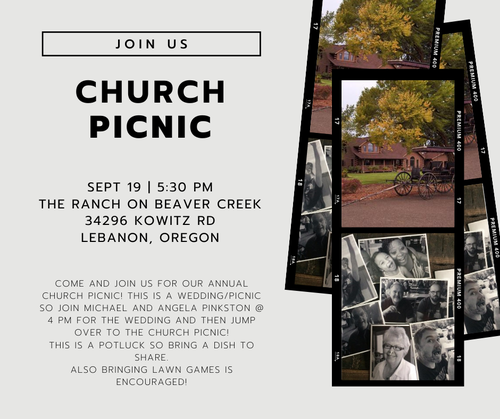 Fill out the form below and we would be happy to help!